Welcome to
1st Choice Dental Care
Your first visit to 1st Choice Dental Care establishes a vital foundation for our relationship with you. During the first visit, we make sure to obtain important background information, like your medical history, and give you time to get to know your doctor. Meet our committed staff ahead of time by reviewing our "Meet the Staff" page! You can even save some time at your first visit by completing the patient forms in advance of your appointment. These will come to you via email and text.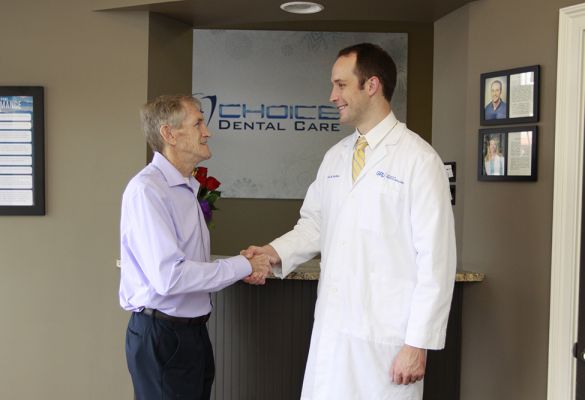 Our
Commitment To You
Our Mission
We invest in the latest technology in the field of dentistry to give you the fastest, most comfortable care possible. You will benefit from our holistic approach that covers prevention, restoration, and continued maintenance of your oral hygiene.
We Are Committed To
Listening to those we are privileged to serve.
Earn the trust and respect of patients, profession and community.
Exceed your expectations.
Ensure a creative, challenging and compassionate professional environment.
Strive for continuous improvement at all levels.
Your First Visit Will Amaze You
What To Expect
Being well-prepared for your appointment will ensure that the doctor has all of the needed information to provide the best possible care for you. It also will help relieve any unnecessary anxiety you may be feeling. Educate yourself on your symptoms by reviewing the content on this Web site. Also, take some time to review our staff page and familiarize yourself with the doctors. We look forward to your first visit.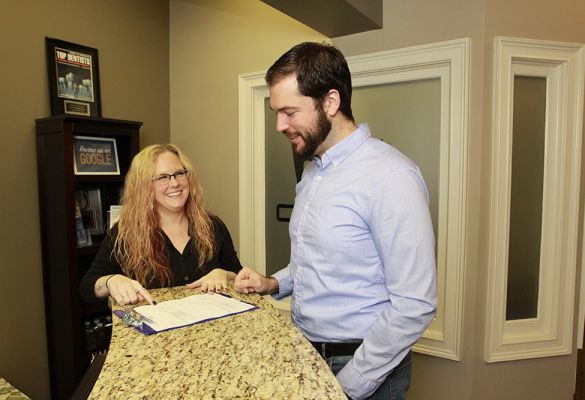 Comfort
Menu
For your comfort during your visit with us, we offer the following amenities:
Headphones

iPod

Television with Comcast Cable

Neck Pillow

Blanket

Nitrous Oxide (Laughing Gas)

Bottled Water (Chilled or Room Temp)

Warm Scented Towels

Lip Moisturizer

Protective Eyewear
Very nice environment. The staff there is so awesome, especially my hygienist Ashley, she rock. Best dentist office I been to. Thank you all for taking care of my teeth!!
Mikeia Lovell
Each and every staff member from my greeting at the front desk, x-rays, cleaning, exam and down to discussing my insurance coverage and my out of pocket cost was friendly and informative. Each took time with me to answer any questions I had to really make me feel like their only patient that day. Truly personalized care.
Amy J
Me and my 4 year old come here 2 and I can't say how awesome this place is. They made my son feel comfortable from the 1st time he was there, when he was 3 years old. He is always happy to see them. And Dawn is the best. I love that woman.
Chenoaah
Always extremely friendly and efficient. They do a great job with all-around dental work. Dr. Stephanie and Ashley have been taking great care of me for several years.
Bill Balkcom
I always have a great experience at First Choice! I have had a root canal, cavity, and cleaning work and it's always great service!
Kristal S.
Dr. Vaughn as always was quick and with little or no pain taking care of a filling I needed. I can't say enjoyable but, other than the fact I would prefer not having to have anything done, I appreciate the care she and her staff take every time I come in.
Brenda M.
I love going to the dentist! I have had cleanings done, cavities filled, and a root canal done by this team. They always treat me well and explain the procedures and pricing before anything happens. Great staff and amazing doctors
Krystal S.
I will be going to Dr. Vaughn and Karla for all of my needs now. They were such a great team and I got my crown done in One Visit! It was such a pleasant experience, I was filled in on all of what was being done and they were happy to answer any questions I had. I will definitely be recommending 1st choice to my friends and family.
Lor H.
Very good. Just switched to 1st Choice and glad I did!
Curt H.
What a great team Dr. Vaughn has!! Aubrey is a fantastic hygienist!
Melissa J.
Wonderful as always!!
Rebecca W.
Amy is a wonderful hygienist. I have been coming here for years.
Mary R.
Love Choice Dental!!! HIGHLY RECOMMEND!!!
Donna P.
They were very professional.
Catherine C.
This is the most efficient dental office I have ever been to! They are quite friendly too!
Kurt J.