We provide full arch and full mouth implant solutions to those suffering from missing or failing teeth, restoring beauty and function so you can get back to the life you deserve.

Did You Know...

Did you know more than 200 million Americans suffer from hopeless or missing teeth? They can't eat the foods they love, they can't smile without embarrassment and some live in constant pain.
Restore in 24
Your Full Mouth Implant Solution If...
You have hopeless or failing teeth
You suffer daily from tooth pain and discomfort
You want to avoid dentures or have dentures that don't fit
You can't eat the foods you enjoy
You don't smile because you're embarrassed
You were passed up for a promotion because of bad teeth
You avoid going out with friends and family


Life's too short to not feel your best.
You deserve a pain free smile you're proud to share.
Restore in 24 Can Give You The Smile You
Deserve in as little as 24 Hours
A Custom Solution from a Dentist You Trust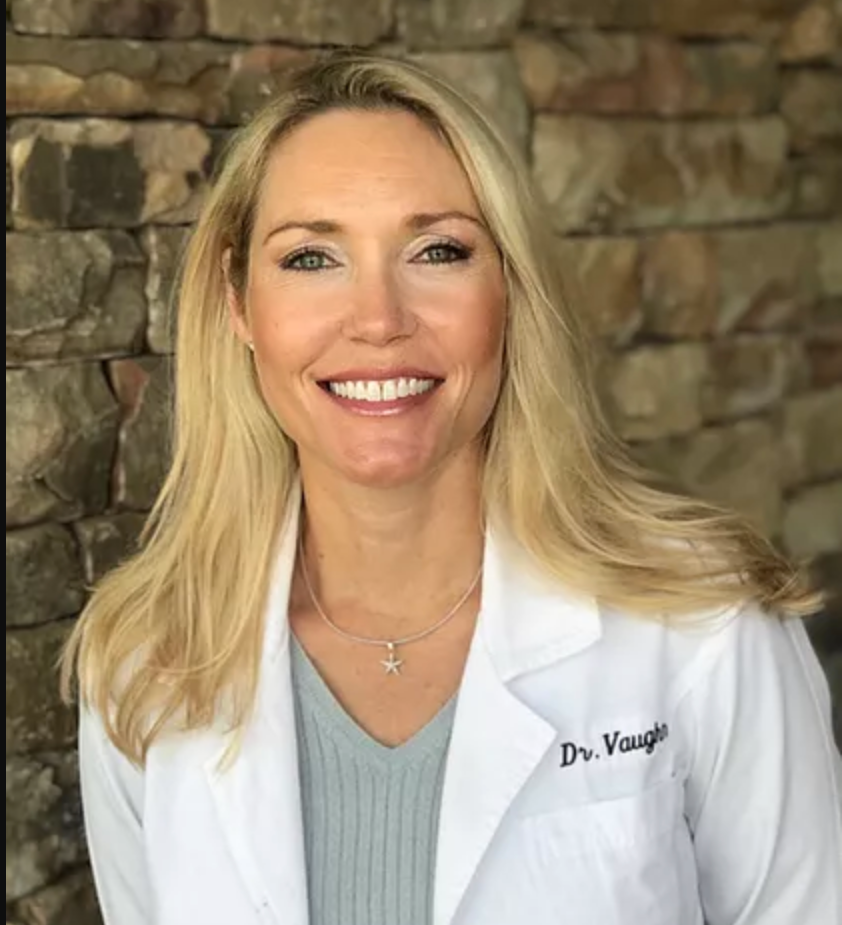 There's no one-size-fits-all solution for creating the beautiful smile you deserve. That's why we'll work directly with you to create and customize your new smile.
We'll be with you every step of the way - from your initial consultation, throughout the procedure, and in follow up care. Our team will be there to guide you. You'll be able to ask your doctor any questions so you'll feel safe and confident that you've made the right choice.
The Restore in 24 procedure has honestly given me my life back, it gave me a smile in 48 hours… I walked out with a beautiful smile.
Brett
I'm still getting used to not having to hide my teeth. In a way, I really had to learn how to smile again.
Brandon
I now smile like never before, I'm more social, feel younger and energetic! I wish my parents could see this change, but I know they're looking down and smiling with me.
Patty
"What have I got to lose?"
If you're considering All-on-4 / All-on-6 / Teeth in a Day, then you owe it to yourself to take advantage of the FREE implant exam. There is zero pressure and zero obligation. We know this is a big investment in your future and we want you to be confident in your decision...whether you choose us or another doctor.


"What makes Restore in 24 different?"
Save Money : Restore in 24 is around $8,000 LESS per arch than the leading national competitor and pricing is ALL-INCLUSIVE, NO SURPRISES.
​Save Time : You can receive your first and FINAL set of permanent teeth in as little as 24 hours, saving you multiple visits and repairs.
​Better Quality : Most others offer plastic denture teeth. Restore in 24 uses superior materials for better strength and aesthetics.
​Better Warranty : Most others just warranty the implants. Restore in 24 warranties the actual teeth too.
​Personal Touch : We are with you every step of the way. We will guide you through the entire process and even hold your hand if needed. We've been serving the North Atlanta region for nearly two decades providing quality care. We are NOT a corporate group and we will NOT treat you like a number or dollar sign.


"How much does it cost?"
This is not a one-size-fits-all solution, but you can have a beautiful new smile in as little as 24 hours for as low as $15,497 per arch. We encourage you to come in for a FREE implant exam so we can discuss your options.


"Is financing available?"
Yes, We offer financing through a local bank. Just give us a call and we can put you in touch with our bank representative. Many times he can give pre-approval just by a simple phone call and a little information about yourself.


"Does it hurt?"
The day of treatment you will be sedated. Most patients don't remember the procedure and after, the majority of patients may have mild discomfort managed by over the counter medications.


"Why wouldn't I just get dentures?"
I haven't met anyone that actually liked their denture. It was a quick fix to a problem that lead to even more problems. Here's a list of why, if you can avoid it, NOT to get dentures.
they cover the roof of your mouth which affects the taste of food

they cause gagging because they have to extend back in an attempt to establish a seal

they only provide less than 30% chewing efficiency

​many times you are unable to eat certain foods because of chewing inefficiency and inability to bite into foods

most likely adhesive is required to help keep them in and in place

they do NOT maintain jawbone, so relines are required and eventually there may not be bone to hold them at all

lower dentures can be painful and VERY difficult to keep in place as bone resorbs with time

you can and have to take them out
The list goes on, but the key take away is to avoid dentures if you are able!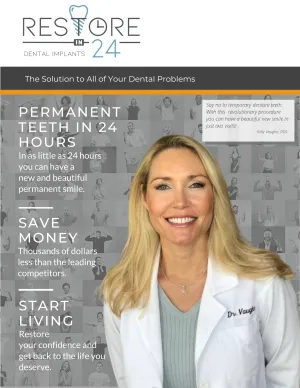 Download the PDF and ...
Discover Why Restore in 24 May be THE Solution to All of Your Dental Problems
A Short Drive Could Save You Thousands!
Located Just North of Atlanta
Smile Transformation Gallery
Real Results. Real Patients.