If You're Tired of Dealing with Regular Dentures then try StayPut Dentures
Do you suffer from loose or ill-fitting dentures?
Are you tired of dealing with messy denture adhesives?
Are you unable to eat and enjoy the foods you love?
Do you have social anxiety due to bad dentures or avoid eating out with friends and family?
If you answered yes to any of these questions, then you owe it to yourself to see what 2-6 implants can do for you. Just a few implants may be the solution to all of your denture problems!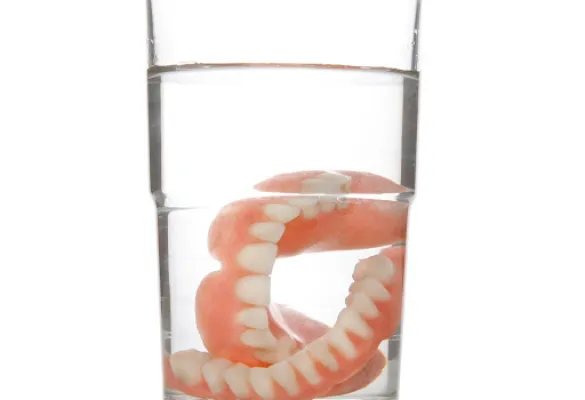 What Are StayPut Dentures?
If you're tired of loose, uncomfortable dentures, then StayPut dentures may be your solution. StayPut Dentures provide traditional denture wearers with a new lease on life by using implants to "snap" your denture in place. This means no more frustrating slippage when eating or speaking and no more messy denture adhesives. StayPut Dentures provide exceptional performance and functionality when compared to traditional dentures and they also help maintain your jaw bone health. In many cases your existing denture can be used saving you hundreds of dollars!
With as little as two implants placed in your lower jaw or 4 implants placed in your upper jaw, a denture can be "snapped" into place. This provides the retention you need to feel secure and eliminate the need for denture adhesives. These implants also provide critical jaw bone stimulation which helps maintain the health of the jawbone.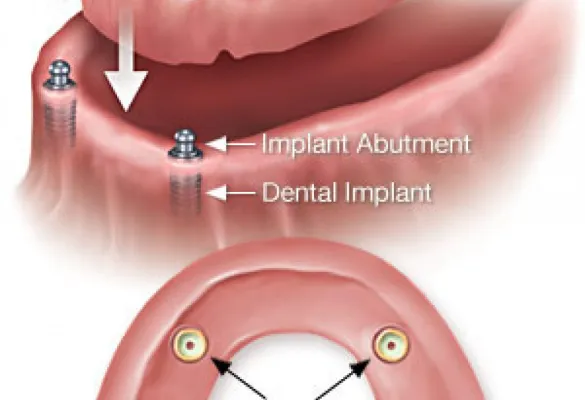 What Do I Do Now?
Call Today or Schedule Online
We'll find a time that works best with your schedule
Complimentary Consultation
Meet with the doctors and have all of your questions answered
Find out if you are a candidate for dental implants
Have details and a better understanding of all your options
Smile
Smile knowing you're one step closer to a denture that StaysPut!
I had wonderful experiences with 1st Choice! All of the staff are very nice and extremely helpful. The office is conveniently located. They offer a "comfort menu" to make your experience less uncomfortable.
Kelly N.
Great atmosphere and friendly staff. I did not feel rushed and I did not have to wait a long time to be seen. Very impressed.
Carl Y.
I see Dr. Vaughn at the Woodstock location. She and her staff are very friendly and professional. I definitely recommend this practice
Sandra C.
This is the best place I've been to! everyone is always super nice. my hygienist is the sweetest & is the main reason I keep coming back.
Hannah S.
Absolutely love 1st Choice Dental! They are extremely flexible scheduling appointments and provide friendly and quality care!
Joe B.
Ali entered the world of Adult dentists today! It was an awesome experience and she felt so comfortable! Definitely a wonderful move! So glad we have Dr. Vaughn and her fabulous staff!
Janet G.
Everyone is FANTASTIC!!! I absolutely love how they make you feel comfortable right away and they are very personable.
Carrie H.
Very professional, personable and down to earth staff. Took their time to go over everything, our options and pricing.
Chris W.
I absolutely love going to 1st Choice Dental! It was the very first place I found when I moved to Georgia from Alabama and I've been coming ever since. The whole staff amazing! Thank you for all that you do!
Meshana T.
Dr. Vaughn's staff is friendly, comforting and gentle. The office is very clean and welcoming making them this our new family dentist. Dr. Vaughn is helpful, knowledgeable and very friendly. I recommend 1st Choice Dental to anyone.
Joelle J.
Another "excellent" visit at my 1st choice. Aubrey, my hygienist is as always professional yet personal. I really appreciate Dr. McRee's upfront and honest appraisal of my dental "state"
Mike C.
Amazing experience. Everyone was nice and clearly explained what they were doing. I have never felt more comfortable in a dentist office. Highly recommend.
Erin P.
We have been going to 1st Choice Dental in Woodstock for about 3 yrs. Friendly, qualified staff who take pride in their work. Would recommend for anyone looking for quality dental care.
Monty T.
Love them! They are so attentive to needs and concerns. Never try to talk you into unnecessary procedures. I trust them and always feel very comfortable with all services provided.
Erin M.
Excellent service. No waiting, I called on a Tuesday and had a scheduled appointment for a root canal on Wednesday. The office is very clean and the staff is friendly and attentive. I did not experience any pain during my procedure.
Cynthia J.
Frequently Asked
Questions