If You're Tired of Dealing with Regular Dentures then try StayPut Dentures
Do you suffer from loose or ill-fitting dentures?
Are you tired of dealing with messy denture adhesives?
Are you unable to eat and enjoy the foods you love?
Do you have social anxiety due to bad dentures or avoid eating out with friends and family?
If you answered yes to any of these questions, then you owe to yourself to see what 2-6 implants can do for you. Just a few implants may be the solution to all of your denture problems!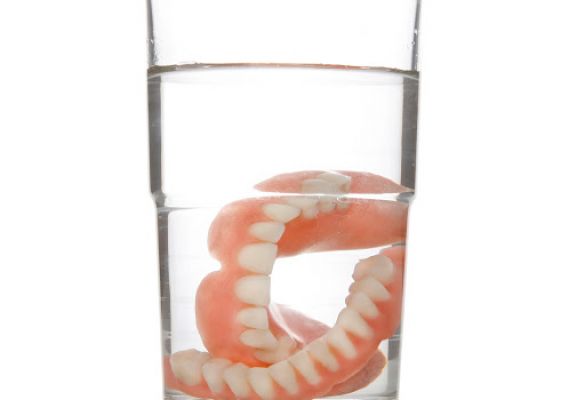 What Are StayPut Dentures?
If you're tired of loose, uncomfortable dentures, then StayPut dentures may be your solution. StayPut Dentures provide traditional denture wearers with a new lease on life by using implants to "snap" your denture in place. This means no more frustrating slippage when eating or speaking and no more messy denture adhesives. StayPut Dentures provide exceptional performance and functionality when compared to traditional dentures and they also help maintain your jaw bone health. In many cases your existing denture can be used saving you hundreds of dollars!
With as little as two implants placed in your lower jaw or 4 implants placed in your upper jaw, a denture can be "snapped" into place. This provides the retention you need to feel secure and eliminate the need for denture adhesives. These implants also provide critical jaw bone stimulation which helps maintain the health of the jawbone.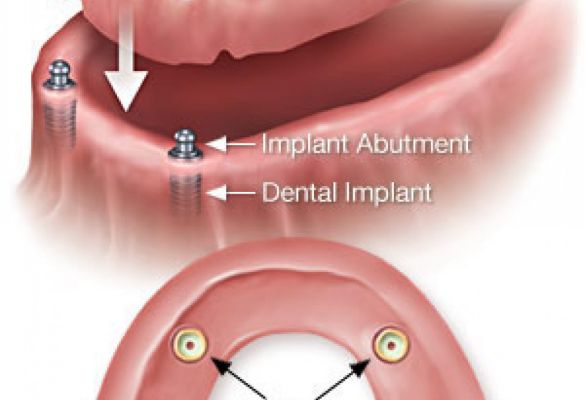 What Do I Do Now?
Call Today or Schedule Online
We'll find a time that works best with your schedule
Complimentary Consultation
Meet with the doctors and have all of your questions answered
Find out if you are a candidate for dental implants
Have details and a better understanding of all your options
Smile
Smile knowing you're one step closer to a denture that StaysPut!
I see Dr. Vaughn at the Woodstock location. She and her staff are very friendly and professional. I definitely recommend this practice.
Sandra C.
Was referred to 1st Choice Dental by a co-worker after I broke off a tooth. I had to get that tooth extracted which took longer than expected but the whole staff made me feel very comfortable. Dr. Orza, Karla and Liz were great.
Angela S.
No waiting! Thorough Dental Exams are given! Experienced and Professional Service was provided by the Qualified Staff at 1st CHOICE DENTAL CARE! I recommend this very courteous office highly.
Arlene T.
I have terrible dentist anxiety and they were beyond understanding and went at a slow pace to keep me comfortable. I was a fan-based on my first impression.
JoBeth G.
Great atmosphere and friendly staff. I did not feel rushed and I did not have to wait a long time to be seen. Very impressed.
Carl Y.
I love this dentist office! Everyone is super friendly and a joy to work with. I also love having the TVs over the dental chairs. Watching HGTV while I get my teeth scrubbed always makes it go a bit quicker!
Jessika D.
Great experience. Great service and staff! Heather Doyle went above and beyond with my own air conditioned chair! Same day service too.
Jimmy M.
Aubrey is my dental hygienist and she is always great. Easy to talk to and very pleasant. I have no complaints of any of my experiences with 1st Choice Dental Care-Woodstock! They have done crown and even implants for me.
Christine J.
I'm not a fan of going to the dentist in general, but first choice dental makes it as painless and comfortable as possible. The staff is always very sweet and the vibe is very relaxing. They also do great with my children!
Ashley O.
I have been going to First Choice for 2 years and they are not only a great dental practice, but a wonderful, friendly group of people. Aubrey always makes me feel comfortable.
Emily M.
I hate going to the dentist but Dr. Vaughn and the staff at 1st Choice always make sure I'm comfortable and my needs are met. Would send anyone that needs any kind of dental work done to them.
Bonnie K.
Very friendly staff, excellent service. They made the whole experience very pleasant and warm! Highly recommend.
Shannon M.
Great experience at first choice dental of Kennesaw. I work at a local restaurant and the staff went out of their way to fit me in the schedule very quickly. Don't look any further than 1st Choice Dental of Kennesaw when seeking a Dental Provider.
Pete M.
Great experience. The welcome staff was very inviting even at 7 in the morning. I usually hate going to the dentist, but I felt very comfortable here with Dr. Orza. Very pleased and happy to report I no longer am in pain.
Kiki R.
I will never dread going to the dentist again! The folks at First Choice Dental in Woodstock are amazing!!! Amanda, Amy and Dr. McRee are the best!!
Carrie J.
Frequently Asked
Questions
Not sure StayPut Dentures are for you? Click here to download our "Saving Time, Pain, and Money With Your Teeth PDF."