If You're Tired of Dealing with Regular Dentures then try StayPut Dentures
Do you suffer from loose or ill-fitting dentures?
Are you tired of dealing with messy denture adhesives?
Are you unable to eat and enjoy the foods you love?
Do you have social anxiety due to bad dentures or avoid eating out with friends and family?
If you answered yes to any of these questions, then you owe it to yourself to see what 2-6 implants can do for you. Just a few implants may be the solution to all of your denture problems!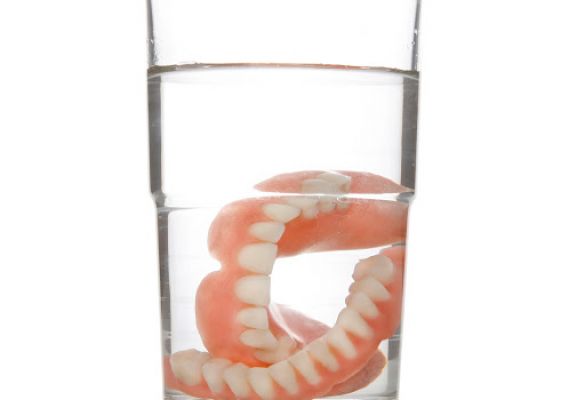 What Are StayPut Dentures?
If you're tired of loose, uncomfortable dentures, then StayPut dentures may be your solution. StayPut Dentures provide traditional denture wearers with a new lease on life by using implants to "snap" your denture in place. This means no more frustrating slippage when eating or speaking and no more messy denture adhesives. StayPut Dentures provide exceptional performance and functionality when compared to traditional dentures and they also help maintain your jaw bone health. In many cases your existing denture can be used saving you hundreds of dollars!
With as little as two implants placed in your lower jaw or 4 implants placed in your upper jaw, a denture can be "snapped" into place. This provides the retention you need to feel secure and eliminate the need for denture adhesives. These implants also provide critical jaw bone stimulation which helps maintain the health of the jawbone.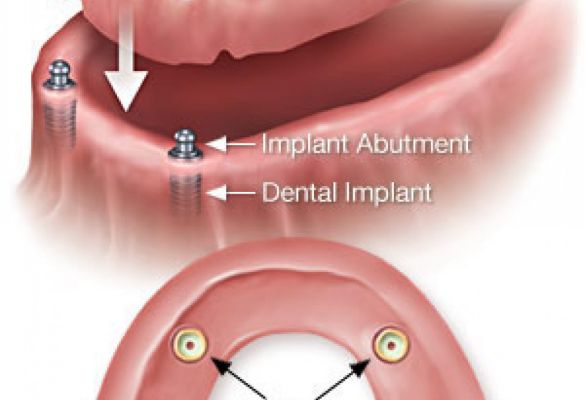 What Do I Do Now?
Call Today or Schedule Online
We'll find a time that works best with your schedule
Complimentary Consultation
Meet with the doctors and have all of your questions answered
Find out if you are a candidate for dental implants
Have details and a better understanding of all your options
Smile
Smile knowing you're one step closer to a denture that StaysPut!
Ali entered the world of Adult dentists today! It was an awesome experience and she felt so comfortable! Definitely a wonderful move! So glad we have Dr. Vaughn and her fabulous staff!
Janet G.
I have only positive things to say about excellent Dr. Vaughn and her friendly and well-trained team. They were encouraging, and amusing, and worked fast, which I appreciate. They communicate well and I felt well taken care of. Highly recommended
Eugene C.
The whole staff was great! Front desk-Amanda, my dental hygienist Aubrey and Dr. McRee. Great Customer Service by all!
Jason M.
This Dental office staff is just amazing!!, yesterday was my first time ever coming and i have found my new dentist.!!, The stuff is very friendly, I felt like I have known them for awhile. This is most def a 5+ stars.
Dahnn H.
Outstanding service every time! I'm a long time customer and they take great care of my teeth. They truly believe that the customer comes first.
Ken M.
Absolutely the best! Dr. Orza has the chair-side manner of a saint, and the staff does an exceptional job of making a trip to the dentist an enjoyable experience.
Vic B.
First-time patients and we loved them! Everything was clean and everyone was very nice! They did a wonderful job with the cleanings and my husband's crown. Quick and painless! I would recommend this place to everyone!
Amy E.
Love the staff and mostly Dr. Vaughn. Dr. Vaughn always treats me with respect and acknowledges that it is MY mouth and I can make the decisions about my care.
Lori B.
No long waits, you are called in on or before your appointment time. The staff is extremely friendly, courteous and attentive to all of your needs.
Frank P.
Great service and great people. 1st Choice should be everyone's first choice when it comes to dental care.
George G.
Dr. Vaughn's staff is friendly, comforting and gentle. The office is very clean and welcoming making them this our new family dentist. Dr. Vaughn is helpful, knowledgeable and very friendly. I recommend 1st Choice Dental to anyone.
Joelle J.
I never thought I would give a 5-star review for the dentist! Personable and professional! 1st Choice is a model for customer service! I have been a patient for 2-3 years and have never been disappointed in my treatment.
Michael S.
The staff at first choice are polite and kind and very helpful. They make you feel comfortable and help to make your dental experience memorable. They are super sweet! I would definitely recommend them to anyone!
Patti J.
Always extremely friendly and efficient. They do a great job with all-around dental work. Dr. Stephanie and Ashley have been taking great care of me for several years.
Bill Balkcom
The Woodstock location and Dr. McRee were so great and my implant procedure involved minimal discomfort. Thank you all so much!
Labor M.
Frequently Asked
Questions