Share
the Care
1st Choice Dental Care Share The Care Referral Program
To express our appreciation of your continued support, we are offering the SHARE THE CARE Referral Program. Simply give a SHARE THE CARE card to a friend or family member! For every person you refer that becomes a patient and brings the card to his/her first appointment, you will receive a special gift as a token of our appreciation!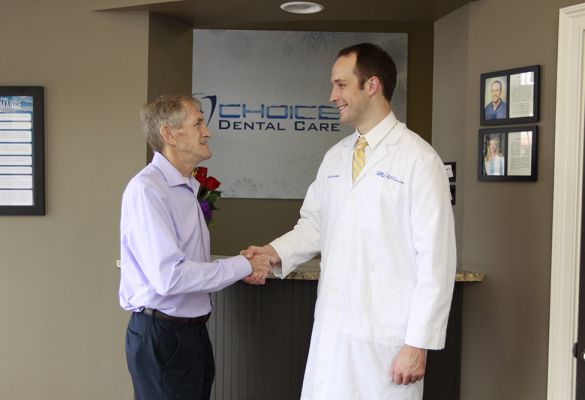 how it
works
Simply give your friends and family a referral card and have them bring it in at their first appointment. You'll be rewarded with the following for each referral!
Referral
Levels
1st - $10 gift card

2nd - $25 gift card

3rd - $50 gift card

4th - $75 gift card + 1-year VIP membership
VIP
Members
After your 4th referral, you get all this for 1 year!
$75 gift for each additional patient referral
Priority scheduling
Additional Entries for Quarterly Prize Giveaways
Share the Care program (with the exception of VIP status) resets every calendar year
VIP status resets 365 days after receiving VIP status
Must be an active patient of any 1st Choice Dental Care location
Must be 18 or older to participate