welcome to
1st Choice Dental Care
Our philosophy is to provide treatment to the whole person - with a special focus on how your teeth and gums relate to your total body health. We want you to be confident that your smile achieves your goals for comfort, function, and appearance. We're here to make that happen.
We also understand that choosing a dentist is an important decision. After all, your smile is your greatest asset and says a lot about your overall health. From the moment you walk in the door, you'll be welcomed by a caring staff in a relaxed, stress-free environment where the whole family can feel at ease.
What sets us apart
from the competition
Gentle Care
We appreciate the need for a comfortable, compassionate dental care experience. That's why we adhere to gentle, pain-free practices for all of our patients. Whether it's the first visit for your little one, a routine appointment for you, or even an emergency for yourself or a loved one, we make sure to provide relaxed, easy treatment.
Efficiency
At 1st Choice Dental Care, you will enjoy the comfort of our reception area but you won't spend a lot of time there. We respect your busy schedule with on-time appointments, efficiency in the treatment areas, and an easy check-out process so you won't have to interrupt your day to get excellent dental treatment.
Modern Technology
We invest in the most advanced diagnostic and treatment equipment in our field to give you the most accurate, pleasant care possible. Our dedication to researching and perfecting the use of the best technology in our field is one of the many reasons our patients trust us to treat them and their families.
A Fun Experience
We want your dental experience to be as fun and enjoyable as possible. We have cable TVs in the ceiling of every room to give you something to take your mind off the task at hand.
Convenience
1st Choice Dental Care maintains two offices to minimize travel times for our patients and better serve our community. You can schedule an appointment at our offices in Woodstock and Kennesaw and receive the same great service at all offices. We also offer special Friday appointments upon request so your scheduling options are more flexible.
Peace of Mind Warranty
We are proud of our dental services and what they do for our patients. Our goal is to have the work we do last for many years into the future. With this in mind we are pleased to offer a limited dental warranty to ensure your smile.
Comfort
Menu
For your comfort during your visit with us, we offer the following amenities:
Headphones

iPod

Television with Comcast Cable

Neck Pillow

Blanket

Nitrous Oxide (Laughing Gas)

Bottled Water (Chilled or Room Temp)

Warm Scented Towels

Lip Moisturizer

Protective Eyewear
All of the staff and doctors have been so friendly, and do not try to upsell you. I originally came here for a second opinion and have stuck with them ever since! The office is clean and always smells nice.
Ashley C.
I always have a great experience at First Choice! I have had a root canal, cavity, and cleaning work and it's always great service!
Kristal S.
I now smile like never before, I'm more social, feel younger and energetic! I wish my parents could see this change, but I know they're looking down and smiling with me.
Patty
Very friendly and helpful staff! Morgan, Aubrey, Sydney worked well together and made my experience very pleasant. Dr. Vaughn is excellent.
Russ D.
I had a great experience! I have been going to the Kennesaw location for years and switched to the Woodstock office after moving to Canton. They are friendly and extremely helpful and I felt like I was in great hands. Thank you!
Kandice H.
I was totally pleased with everything they did X-ray, exam, cleaning. Dr. Stephanie was very nice as well as each one involved in the visit! I will be back.
Bayne D.
Wonderful staff and wonderful Dentist. We are moving our whole family to this practice. They are SO helpful. I can't remember the last time I have had someone go above and beyond for my family! Love them!
Julie R.
Great experience. Great service and staff! Heather Doyle went above and beyond with my own air conditioned chair! Same day service too.
Jimmy M.
My appointment was quick and easy. No long wait in the lobby. Cleaning and cavity check were short and to the point. Everyone working there was pleasant and easy to communicate with.
Dana D.
Who can say they love going to the dentist? But, the renovations are very nice, our service was very good and it was a pleasant experience. Everyone was very helpful.
Robert D.
My husband and I have been so happy with 1st Choice Dental! Ashley always does such a thorough cleaning...she's wonderful! The staff is friendly and very helpful.
Andrea H.
Awesome staff and Kelly is an awesome dentist! I hate going to the dentist since childhood but they are awesome here!
Darren F.
The staff at first choice are polite and kind and very helpful. They make you feel comfortable and help to make your dental experience memorable. They are super sweet! I would definitely recommend them to anyone!
Patti J.
The best dentist office I have been to in 40 years! Every staff member was professional, patient, gentle, informative, and extremely helpful. The doctor was so supportive and gave me excellent care. I highly recommend this office!
Stacey O.
Absolutely the best! Dr. Orza has the chair-side manner of a saint, and the staff does an exceptional job of making a trip to the dentist an enjoyable experience.
Vic B.
financial concerns?
No insurance? No problem. We offer an in-house savings plan. You'll have access to some of the best dental care available with discounted fees that are affordable and easy to understand. We also offer financing for those with and without insurance through CareCredit and Synovus.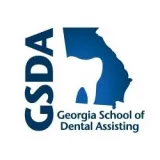 georgia school
of dental assisting
1st Choice Dental Care's Kennesaw location is proud to be the Kennesaw and Woodstock teaching sites of the Georgia School of Dental Assisting.
learn more
fluoride for a cause
Here at 1st Choice, we recognize the importance of giving back to our community. Because of this, we are committed to donating a portion of our monthly fluoride treatment proceeds directly back to the community. You can rest assured that when you receive fluoride treatment, you are not only contributing to the overall health of your mouth, but also the community!

Charities we support:
If you would like to recommend a non-profit charity, please contact morgany@my1stchoicedentalcare.com