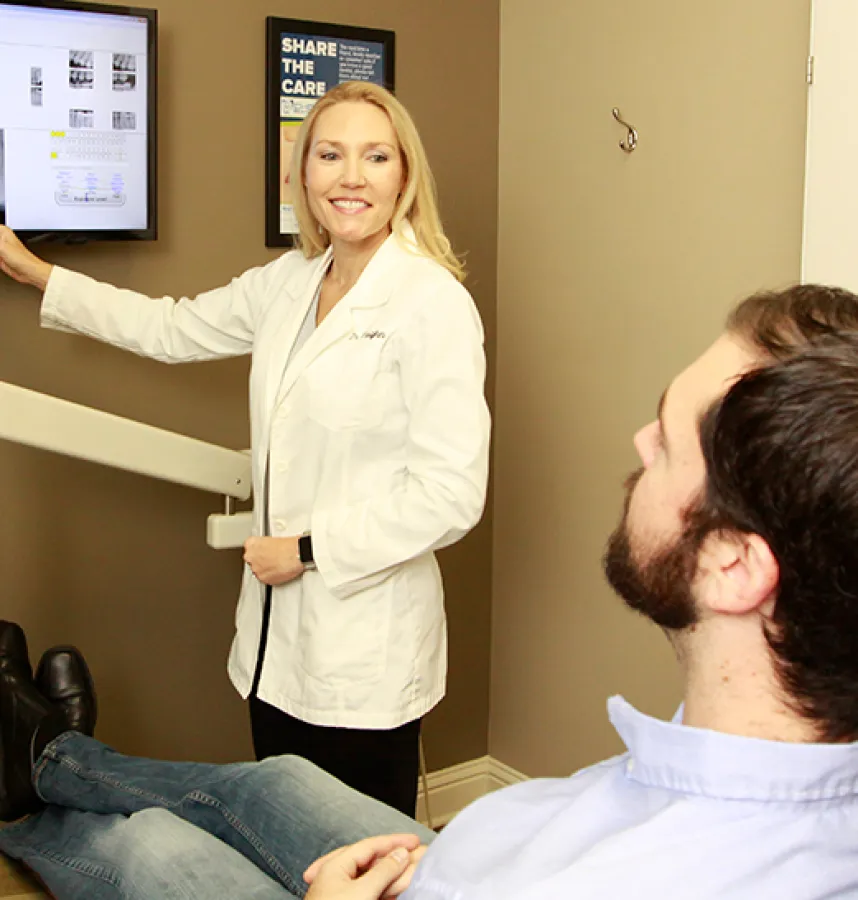 Dr. Kelly Vaughn
Founder and Dentist in Woodstock
My career affords me the opportunity to meet so many wonderful people and learn about their unique qualities. Learning to appreciate each person as an individual has not only made going to work every day a beautiful experience for the past ten years, it has also allowed me to build a very strong support team to make my practice the best it can possibly be. It is very satisfying when you can help others by boosting their confidence and improving their quality of life.
I received my Bachelor of Science degree in Cell Biology from the University of Tennessee in Knoxville, then I went on to achieve my Doctor of Dental Surgery degree from the University of Tennessee in Memphis.
I also keep up to date on the latest research and methods in my field through my membership with the International Team of Implantology study group. I also remain up to date with many other continuing education classes, ensuring that my patients receive the most comprehensive and advanced dental care.
I feel privileged to work with such an excellent group of dental care professionals. Dr. Mcree, Dr. Hann, and Dr. Fransoso are very skilled with both the technical aspects of dentistry and the equally important elements of personal interaction in maintaining a respected practice. Our staff is also an impressive collection of dedicated individuals and it's great to work with them every day.
I enjoy relaxing at home with my family and sitting down with a good book. I'm also a big fan of baseball and I look forward to the days I get to spend at the field! I stay active with my recreational basketball league, brushing up on the skills I honed back in my days as a high school point guard.