Tooth-Colored Fillings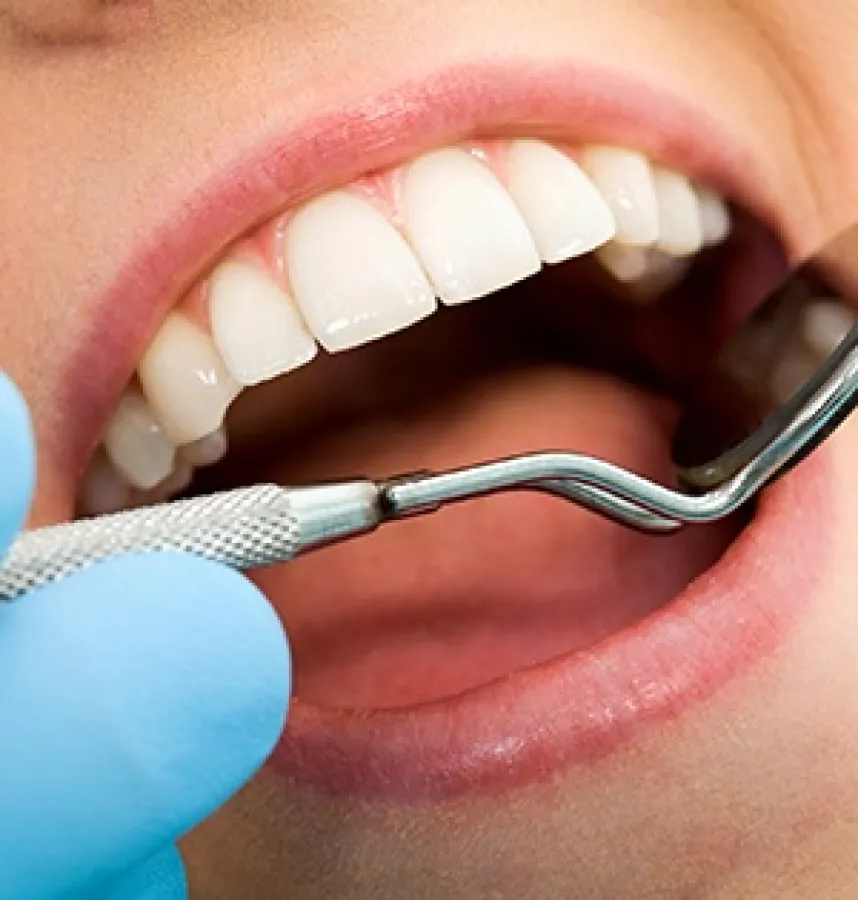 Tooth-colored fillings, also known as composite fillings, are a popular option for restoring decayed or damaged teeth. Unlike traditional metal fillings, which are made of amalgam, tooth-colored fillings are made of a mixture of plastic and glass that can be matched to the natural color of the surrounding teeth.
One of the main advantages of tooth-colored fillings is their aesthetic appeal. Because they can be color-matched to the natural color of the tooth, they are virtually invisible once they are placed. This makes them a popular choice for filling cavities in visible teeth, such as the front teeth.
Another advantage of tooth-colored fillings is that they bond to the tooth more effectively than metal fillings. This means that less of the healthy tooth structure needs to be removed during the filling process, preserving more of the natural tooth.
The placement of a tooth-colored filling is a relatively simple procedure that can usually be completed in one visit to the dentist. The decayed or damaged area of the tooth is first cleaned and prepared, and then the composite filling material is applied in layers and hardened with a special light. The dentist will then shape and polish the filling to match the natural contours of the tooth.
Tooth-colored fillings are generally as durable as metal fillings and can last for many years with proper care and maintenance.
To care for your tooth-colored fillings, it is important to practice good oral hygiene habits such as brushing twice a day, flossing daily, and visiting your dentist regularly for checkups and cleanings. You should also avoid biting down on hard objects and using your teeth as tools, as this can cause damage to the fillings.
The cost of tooth-colored fillings will depend on what materials are used, and where you're located. They can range from $100-$600 per tooth, depending on the number of tooth surfaces. Tooth-colored fillings are generally more expensive than metal fillings due to the cost of the materials and the additional time required for the placement procedure. However, many dental insurance plans now cover the cost of tooth-colored fillings. If not, we offer financing through third-parties that can be used for fillings and any other dental work needed.
Find a reputable dentist, consult with the doctor, and discuss your treatment plan and all associated costs. A benefit of choosing 1st Choice Dental Centers for teeth whitening is that we offer most, if not all, of the services needed to achieve your ideal smile under one roof!
Overall, tooth-colored fillings offer an effective and aesthetically pleasing option for restoring decayed or damaged teeth. If you are in need of a filling, give us a call at 678-293-8773 to talk about whether tooth-colored fillings might be right for you.
Awesome staff and Kelly is an awesome dentist! I hate going to the dentist since childhood but they are awesome here!
Darren F.
Have been using them for the last year and a half. Went in yesterday for a crown. All the employees are nice and Dr. Orza does a great job. Highly recommend!
Justin M.
I recently took my 76-year-old mother to 1st Choice and we were treated respectfully, professionally and promptly. We'll be going back.
David R.
It was a great experience! The office staff was awesome, the doctor was great, and the price for the services I received was very reasonable. I would highly recommend them to anyone!
Jena S.
Aubrey is my dental hygienist and she is always great. Easy to talk to and very pleasant. I have no complaints of any of my experiences with 1st Choice Dental Care-Woodstock! They have done crown and even implants for me.
Christine J.
Absolutely the best! Dr. Orza has the chair-side manner of a saint, and the staff does an exceptional job of making a trip to the dentist an enjoyable experience.
Vic B.
The customer service is so outstanding, you forget you are at the dentist. I was referred and if I could hold a sign out on the street for them I would. Everyone in the office is great.
Tania H.
If you're in the Woodstock, GA area looking for a dentist, check out 1st Choice Dental Care! Friendly, quality care and awesome flexibility in scheduling!
Joe B.
I went to the Woodstock office and everyone was very polite, nice and had an excellent hygienist. Dr. Vaughn was very professional and honest and told me that my fillings could last another 7 years. My husband also goes to her.
Maria Z.
Friendly, gentle and caring. Great experience. Dr. Stephanie Fransoso did a great job with my crown, I felt comfortable and she was sensitive to my needs.
Susi
Great place, always have a wonderful experience. They are helpful with the billing and getting the right service.
Michael S.
I highly recommend Choice Dental Kennesaw, more specifically- Dr. Stephanie. I promise you won't be disappointed.
Robin G.
Outstanding service every time! I'm a long time customer and they take great care of my teeth. They truly believe that the customer comes first.
Ken M.
The staff is professional. Procedures are explained. They make me feel comfortable. They do Great job. When I was in pain from a bad tooth, they saw me that day and took care of the problem. I would recommend them.
Andrea B.
Love the ladies and service at the Kennesaw 1st Choice Dental. Ashley and Dr. Stephanie always take great care of my family. I truly appreciate how they encourage my teenage boys to stay on track with their dental care. It's working....😉
Yvonne B.