Tooth-Colored Fillings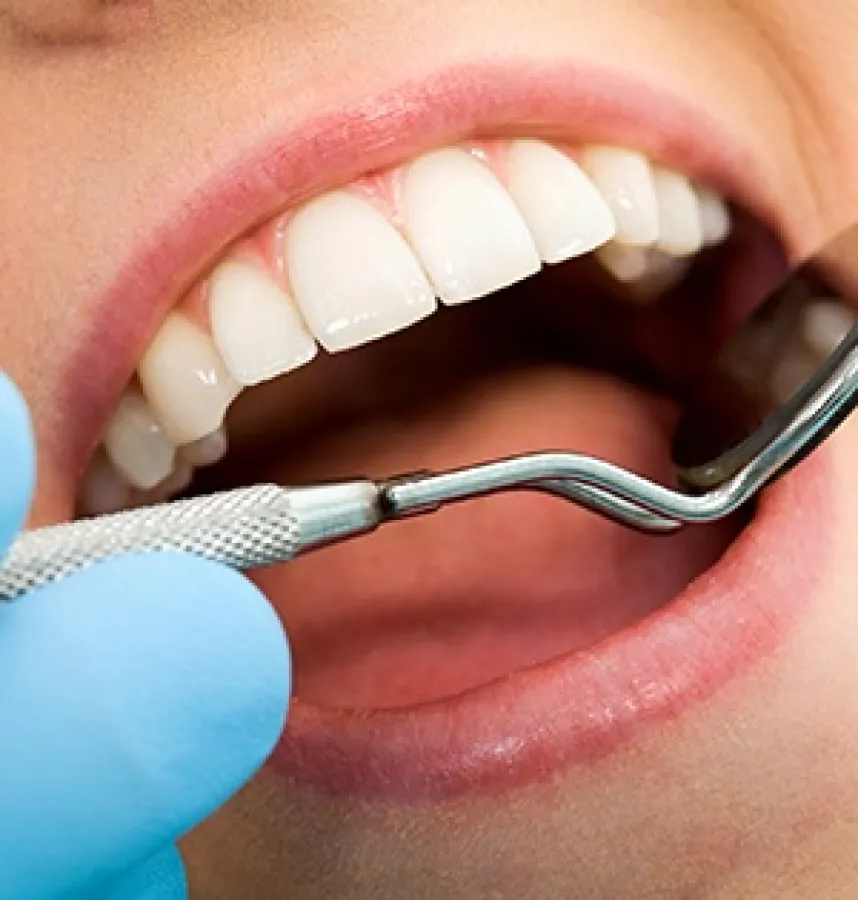 Tooth-colored fillings, also known as composite fillings, are a popular option for restoring decayed or damaged teeth. Unlike traditional metal fillings, which are made of amalgam, tooth-colored fillings are made of a mixture of plastic and glass that can be matched to the natural color of the surrounding teeth.
One of the main advantages of tooth-colored fillings is their aesthetic appeal. Because they can be color-matched to the natural color of the tooth, they are virtually invisible once they are placed. This makes them a popular choice for filling cavities in visible teeth, such as the front teeth.
Another advantage of tooth-colored fillings is that they bond to the tooth more effectively than metal fillings. This means that less of the healthy tooth structure needs to be removed during the filling process, preserving more of the natural tooth.
The placement of a tooth-colored filling is a relatively simple procedure that can usually be completed in one visit to the dentist. The decayed or damaged area of the tooth is first cleaned and prepared, and then the composite filling material is applied in layers and hardened with a special light. The dentist will then shape and polish the filling to match the natural contours of the tooth.
Tooth-colored fillings are generally as durable as metal fillings and can last for many years with proper care and maintenance.
To care for your tooth-colored fillings, it is important to practice good oral hygiene habits such as brushing twice a day, flossing daily, and visiting your dentist regularly for checkups and cleanings. You should also avoid biting down on hard objects and using your teeth as tools, as this can cause damage to the fillings.
The cost of tooth-colored fillings will depend on what materials are used, and where you're located. They can range from $100-$600 per tooth, depending on the number of tooth surfaces. Tooth-colored fillings are generally more expensive than metal fillings due to the cost of the materials and the additional time required for the placement procedure. However, many dental insurance plans now cover the cost of tooth-colored fillings. If not, we offer financing through third-parties that can be used for fillings and any other dental work needed.
Find a reputable dentist, consult with the doctor, and discuss your treatment plan and all associated costs. A benefit of choosing 1st Choice Dental Centers for teeth whitening is that we offer most, if not all, of the services needed to achieve your ideal smile under one roof!
Overall, tooth-colored fillings offer an effective and aesthetically pleasing option for restoring decayed or damaged teeth. If you are in need of a filling, give us a call at 678-293-8773 to talk about whether tooth-colored fillings might be right for you.
Great doctor... Great bedside manner! Both hygienists are perfect. Everyone including the receptionists are great
Joni I.
They are friendly, accommodating, professional as well as timely! I'll recommend this place to anyone.
Annu V.
The office staff was amazing from the moment I walked into the door until the moment that I left! They make you feel right at home. I will definitely be returning.
Rachel L.
Love this place! The staff is friendly and they offer excellent service. I very much appreciate them going over the bill before any work is done. No surprises or "Gotcha!" moments when you're going to checkout.
Matt J.
Who can say they love going to the dentist? But, the renovations are very nice, our service was very good and it was a pleasant experience. Everyone was very helpful.
Robert D.
This is the best place I've been to! everyone is always super nice. my hygienist is the sweetest & is the main reason I keep coming back.
Hannah S.
All the staff was friendly and helpful. Everything was explained to me. So glad I've got "my" dentist now!!
Suzanne D.
Great place for a cleaning or dental work! Can't beat the staff and they do an excellent job going over everything with you beforehand.
Matt J.
Great first visit. Staff is friendly and knowledgeable. Seem to be on the ball with military insurance policy, which is a huge plus!
R. Browning
If you're in the Woodstock, GA area looking for a dentist, check out 1st Choice Dental Care! Friendly, quality care and awesome flexibility in scheduling!
Joe B.
I normally hate going to the dentist, but Dawn is great, and makes the experience as nice as possible. The staff is always so nice. I'd recommend 1st Choice to anyone.
Drew S.
Very friendly and helpful staff! Morgan, Aubrey, Sydney worked well together and made my experience very pleasant. Dr. Vaughn is excellent.
Russ D.
Professionalism was superb, and I thought the décor of the facility was fabulous. Because I love to laugh, an excellent sense of humor is, to me, a vital human quality. Guess what? I FOUND THIS VITAL QUALITY HERE AS WELL!!
Mack H.
Absolutely the best! Dr. Orza has the chair-side manner of a saint, and the staff does an exceptional job of making a trip to the dentist an enjoyable experience.
Vic B.
Wow! so much to say. Starting with Amy, she was knowledgeable and caring! Dr.McRee was straight-forward and to the point! thank you! Checking out was easy with Sydney. 1st choice dental is a class act!!
Jason E.