Tooth Bonding and Reshaping
Minimally Invasive Cosmetic Bonding and Reshaping Can Change Your Entire Smile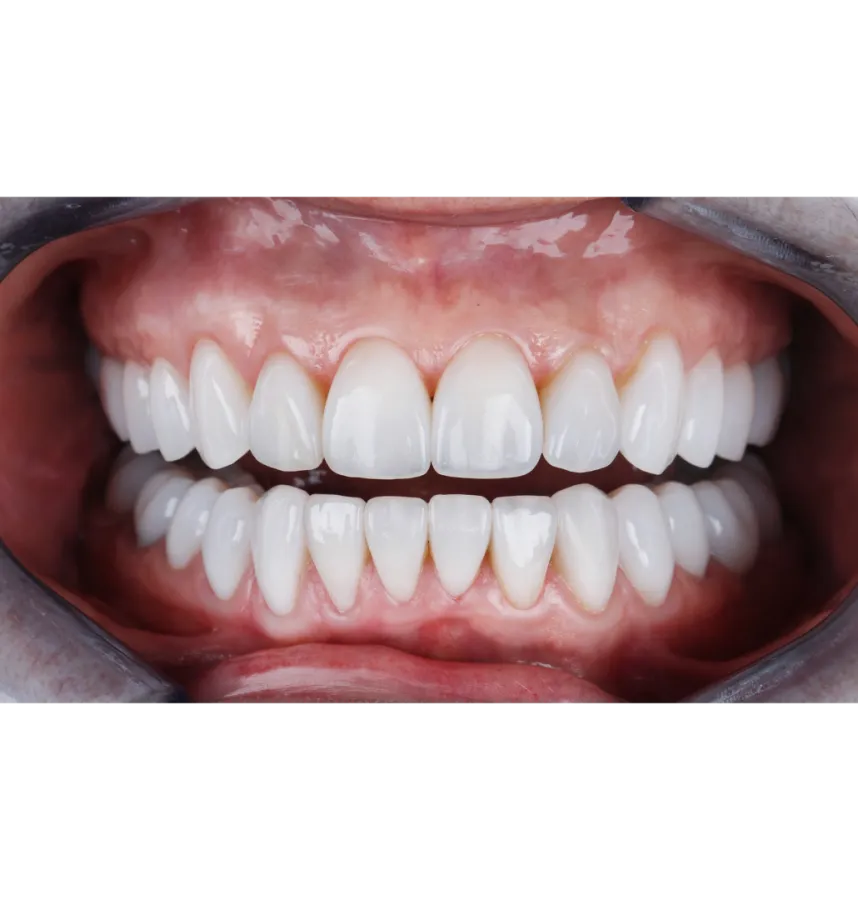 Dental Bonding & Reshaping
Dental bonding and reshaping are cosmetic dental procedures that can help improve the appearance of a person's teeth. These procedures are typically used to repair minor imperfections such as chips, cracks, gaps, or discoloration in the teeth.
Dental bonding involves the application of a tooth-colored resin material to the surface of the tooth. The resin is then shaped and polished to match the natural contours of the tooth. The process is quick, painless, and can be completed in a single visit to the dentist's office.
Dental reshaping, also known as dental contouring, involves removing small amounts of tooth enamel to alter the shape, length, or surface of the tooth. This procedure is typically used to correct minor issues such as uneven teeth, small chips or cracks, or irregularly shaped teeth.
Both bonding and reshaping procedures can be used alone or in combination to achieve a more natural, aesthetically pleasing smile. These procedures are typically painless and do not require any anesthesia. They are also relatively inexpensive compared to other cosmetic dental procedures such as veneers or crowns.
However, it's important to note that bonding and reshaping procedures are not suitable for all patients. For instance, they may not be effective for more extensive dental issues such as severe discoloration or larger gaps between teeth. Additionally, these procedures will need to be redone over time to maintain their appearance.
If you're interested in dental bonding or reshaping, talk to your dentist to see if these procedures are right for you. We can evaluate your teeth and help you determine the best course of treatment to achieve the smile you desire.
Dental bonding & reshaping can range in cost depending on what materials are used, where you're located, and what treatment is needed. It can range from $50-$700 per tooth. Dental bonding & reshaping is typically cosmetic, so it's not covered by most insurances. However, we offer financing through third-parties that can be used for cosmetic dentistry and any other dental work needed.
Find a reputable dentist, consult with the doctor, and discuss your treatment plan and all associated costs. A benefit of choosing 1st Choice Dental Centers for your dental bonding & reshaping is that we offer most, if not all, of the services needed to achieve your ideal smile under one roof!
If you're interested in this cosmetic procedure, please give us a call at 678-293-8773 to discuss your options today!

Love the staff at the Woodstock office. They are always so friendly and welcoming and make each visit a very positive experience. I highly recommend them.
Kristen G.
Very kind and caring. They definitely make a great impression and know what they are doing. Also give plenty of time to reschedule appointments and won't give you the run around.
Nichole B.
I have only positive things to say about excellent Dr. Vaughn and her friendly and well-trained team. They were encouraging, and amusing, and worked fast, which I appreciate. They communicate well and I felt well taken care of. Highly recommended
Eugene C.
I love this dentist office! Everyone is super friendly and a joy to work with. I also love having the TVs over the dental chairs. Watching HGTV while I get my teeth scrubbed always makes it go a bit quicker!
Jessika D.
I see Dr. Vaughn at the Woodstock location. She and her staff are very friendly and professional. I definitely recommend this practice.
Sandra C.
Everyone is FANTASTIC!!! I absolutely love how they make you feel comfortable right away and they are very personable.
Carrie H.
LOVE LOVE LOVE THEM!! I have been going there so long it's like we are "old friends"! Aubrey is the best! 10 stars!!!
Melissa J.
Friendly staff, latest technology and best cleaning / filling process I've experienced. Recommend - a great choice.
Ted P.
Dr. Vaughn!! She rocks with my kids and they love her too! I would highly recommend her. Highly attentive, patient and excellent care! She has also been wonderful in an emergency situation.
Holly S.
Very friendly staff, excellent service. They made the whole experience very pleasant and warm! Highly recommend.
Shannon M.
Professionalism was superb, and I thought the décor of the facility was fabulous. Because I love to laugh, an excellent sense of humor is, to me, a vital human quality. Guess what? I FOUND THIS VITAL QUALITY HERE AS WELL!!
Mack H.
I love the entire staff Always friendly. They explain everything before it happens. Always asks if there are any questions and makes sure the patient is doing okay.
Meredith K.
Wow! so much to say. Starting with Amy, she was knowledgeable and caring! Dr.McRee was straight-forward and to the point! thank you! Checking out was easy with Sydney. 1st choice dental is a class act!!
Jason E.
Clean, friendly, and efficient! They explain all your options and OOP costs Before anything begins, and they provide options, if available, to reduce costs. Top-notch service!
Greg K.
Very professional, personable and down to earth staff. Took their time to go over everything, our options and pricing.
Chris W.