Oral Cancer Screening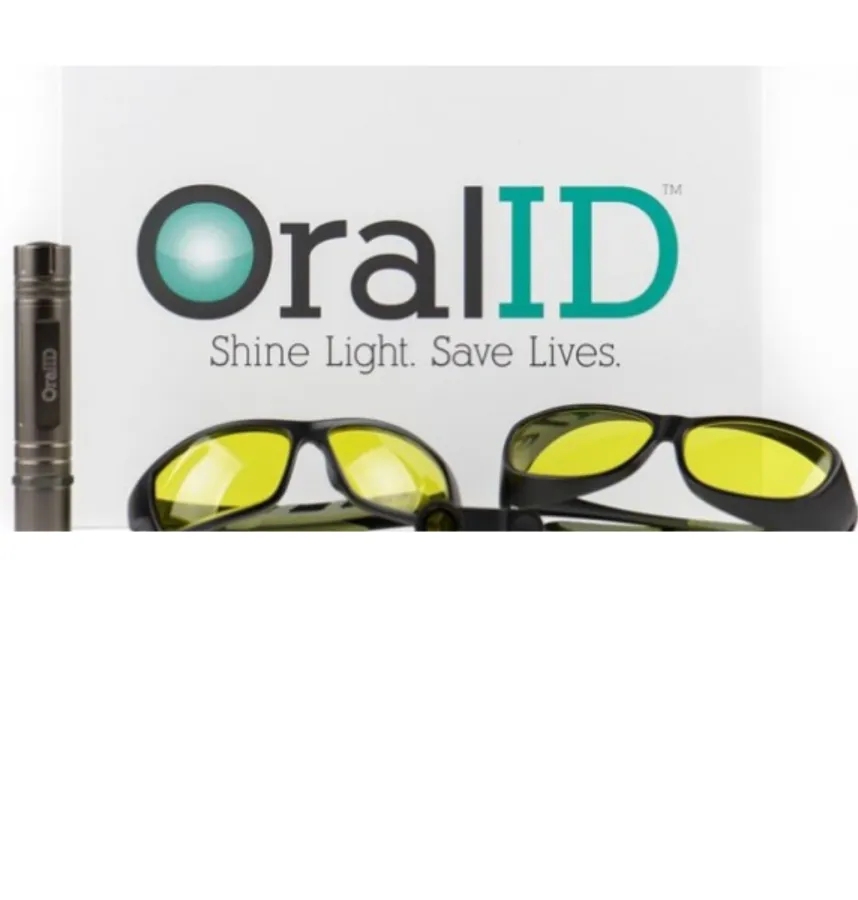 Oral Cancer Screening
Oral cancer screenings are a crucial part of dental checkups that help detect early signs of oral cancer, a disease that can be life-threatening if left untreated. Oral cancer screenings are usually conducted by a dentist or a dental hygienist during a routine dental exam.
During an oral cancer screening, the dentist will examine the patient's mouth for any signs of abnormal tissue growth, red or white patches, sores or lumps in the mouth or on the lips, tongue or throat. The dentist will also check for any difficulty in swallowing, chewing or speaking, which can also be signs of oral cancer.
Oral cancer screenings are important because early detection can greatly improve the chances of successful treatment. In fact, the five-year survival rate for oral cancer is about 80% when it is caught early.
Some risk factors for oral cancer include tobacco use (both smoking and smokeless tobacco), heavy alcohol consumption, a history of oral cancer, and exposure to the human papillomavirus (HPV).
It is recommended that patients receive an oral cancer screening at least once a year, especially if they are at high risk for oral cancer. The screening is a painless and quick process, taking only a few minutes to complete. If the dentist finds any suspicious areas, they may recommend a biopsy or refer the patient to a specialist for further evaluation.
Overall, oral cancer screenings are an important part of maintaining good oral health and can help ensure that any potential issues are caught early and treated promptly. Patients should discuss any concerns or questions they have about oral cancer screenings with their dentist or dental hygienist.
Find a reputable dentist, consult with the doctor, and discuss your treatment plan and all associated costs. A benefit of choosing 1st Choice Dental Centers for dental healthcare is that we offer most, if not all, of the services needed to achieve your ideal smile under one roof!

If you're interested in an oral cancer screening, please give us a call at 678-293-8773 to discuss your options today!
Awesome staff and Kelly is an awesome dentist! I hate going to the dentist since childhood but they are awesome here!
Darren F.
I will never find a better dentist office. They have a few locations but I visit the one in Kennesaw. Great and knowledgeable staff all around.
Rebecca W.
Professional, courteous, friendly, empathetic. Great staff! I will gladly return for future dental needs.
Wayne C.
Very friendly and helpful staff! Morgan, Aubrey, Sydney worked well together and made my experience very pleasant. Dr. Vaughn is excellent.
Russ D.
I love this dentist office! Everyone is super friendly and a joy to work with. I also love having the TVs over the dental chairs. Watching HGTV while I get my teeth scrubbed always makes it go a bit quicker!
Jessika D.
Dr. Vaughn made me feel right at home. She listened to everything I had to say and made sure I had an informed decision. I am terrified of the dentist, but I feel that I can trust her to do an excellent job.
Ashley P.
First visit and I was impressed. The office is extremely clean and the staff are all very friendly! I'll definitely be back and I'll definitely refer friends and family!
Cheryl C.
I see Dr. Vaughn at the Woodstock location. She and her staff are very friendly and professional. I definitely recommend this practice.
Sandra C.
Great place they made me feel welcomed from the first initial phone call to the moment I left my first apt. They explained all my options and came up with a plan to replace some teeth that have gone bad over the years.
Corey C.
Wonderful staff and very professional. Top-notch service. Very clean and modern office. Highly recommend.
Georgia W.
No long waits, you are called in on or before your appointment time. The staff is extremely friendly, courteous and attentive to all of your needs.
Frank P.
Dr. Vaughn and staff are great! They can help you with all your dental needs. If you need a cleaning, a cavity filled, root canal, or your wisdom teeth removed they can make it happen.
Donald M.
The staff and services were great. You all made an unpleasant tooth catastrophe enjoyable. Thank you.
Carol T.
The whole office is great. They worked with my insurance company and me to help me get the dental work done. They explained everything and are friendly.
Tara P.
Dr. Stephanie is great!! She is gentle, caring and listens to her patients concerns. She and her staff make you feel very comfortable with any procedure they are doing. I highly recommend Dr. Stephanie!
Shiona B.