Periodontal Treatment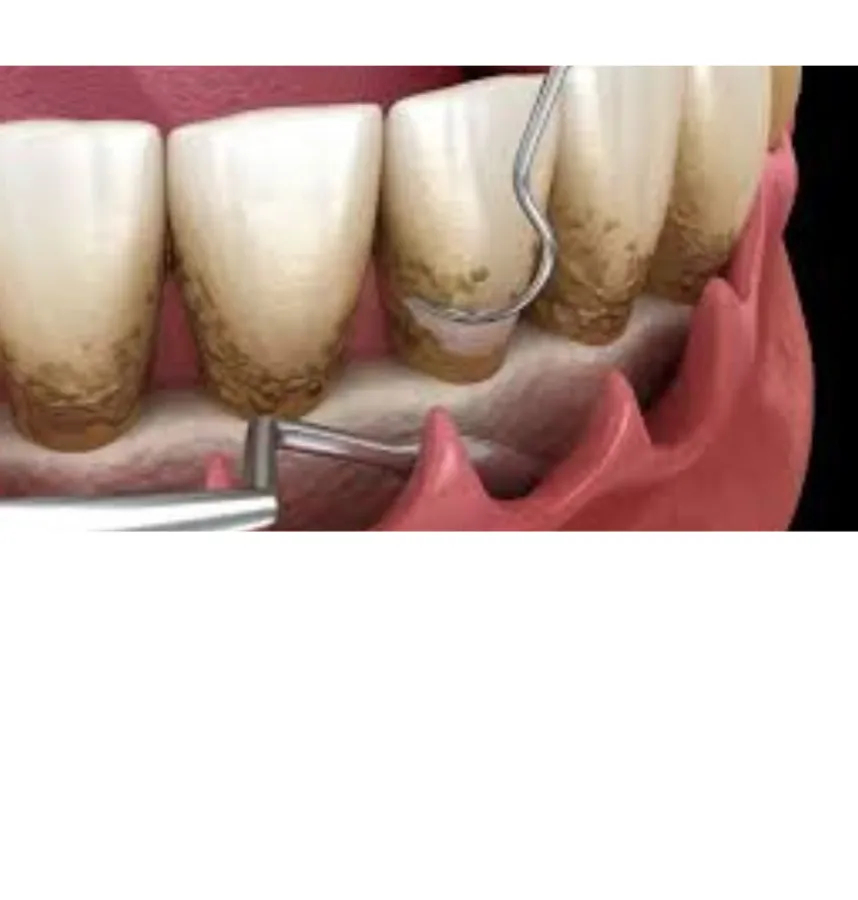 Periodontal treatment is a type of dental treatment that focuses on the prevention and treatment of gum disease, also known as periodontal disease. Gum disease is caused by the buildup of plaque and tartar on the teeth, which can lead to inflammation and infection of the gums.
Periodontal treatment may involve a variety of procedures, including deep cleaning, scaling and root planing, and gum surgery. The goal of periodontal treatment is to remove the buildup of plaque and tartar from the teeth and gums, promote healing of the gums, and prevent further damage to the teeth and gums.
Deep cleaning is a common procedure used in periodontal treatment. This procedure involves removing plaque and tartar from below the gum line, where regular brushing and flossing cannot reach. Scaling and root planing is another common procedure that involves smoothing out the surfaces of the teeth roots to prevent further buildup of plaque and tartar.
In more advanced cases of gum disease, gum surgery may be necessary. This may involve procedures such as gum grafting, which involves transplanting tissue to repair damaged gums, or pocket reduction surgery, which involves removing excess gum tissue to prevent further damage to the teeth and gums.
Periodontal treatment is important for maintaining the health of the teeth and gums, as gum disease can lead to tooth loss, bone loss, and other serious dental and medical issues. It is important to practice good oral hygiene, such as brushing twice a day, flossing regularly, and visiting the dentist for regular cleanings and checkups to prevent gum disease from developing or worsening.
If you are experiencing symptoms of gum disease, such as bleeding gums, redness or swelling, or bad breath, it is important to seek treatment from a dental professional as soon as possible. Your dentist or periodontist can evaluate your condition and recommend an appropriate course of treatment to restore your oral health.
Dental insurance may cover the cost of deep cleanings, depending on the individual policy. Patients should check with their insurance provider to determine their coverage and out-of-pocket costs. If not covered by insurance we offer financing through third-parties that can be used for periodontal treatment and any other dental work needed.
Find a reputable dentist, consult with the doctor, and discuss your treatment plan and all associated costs. A benefit of choosing 1st Choice Dental Centers for your periodontal treatment is that we offer most, if not all, of the services needed to achieve your ideal smile under one roof!
If you're in need of periodontal treatment, please give us a call at 678-293-8773 to discuss your options today!
Great service and great people. 1st Choice should be everyone's first choice when it comes to dental care.
George G.
I now smile like never before, I'm more social, feel younger and energetic! I wish my parents could see this change, but I know they're looking down and smiling with me.
Patty
I'm still getting used to not having to hide my teeth. In a way, I really had to learn how to smile again.
Brandon
I have only positive things to say about excellent Dr. Vaughn and her friendly and well-trained team. They were encouraging, and amusing, and worked fast, which I appreciate. They communicate well and I felt well taken care of. Highly recommended
Eugene C.
Wonderful staff and very professional. Top-notch service. Very clean and modern office. Highly recommend.
Georgia W.
Always extremely friendly and efficient. They do a great job with all-around dental work. Dr. Stephanie and Ashley have been taking great care of me for several years.
Bill Balkcom
I have been going here for about 2 years now and have referred several of my co-workers. They have always been very helpful and quick during my appointments. Would highly suggest.
Jason W.
I will never dread going to the dentist again! The folks at First Choice Dental in Woodstock are amazing!!! Amanda, Amy and Dr. McRee are the best!!
Carrie J.
I'm not a fan of going to the dentist in general, but first choice dental makes it as painless and comfortable as possible. The staff is always very sweet and the vibe is very relaxing. They also do great with my children!
Ashley O.
My first experience with 1st Choice Dental Care - Kennesaw was excellent. The entire office was friendly and helpful. The hygienist and the Dr. made me very comfortable and took good care of me. I would highly recommend people to visit this office.
Sabia S.
The whole office is great. They worked with my insurance company and me to help me get the dental work done. They explained everything and are friendly.
Tara P.
Great doctor... Great bedside manner! Both hygienists are perfect. Everyone including the receptionists are great
Joni I.
The girls up front make or break your business. These girls make this office. They are kind, thoughtful and friendly.
Wade S.
I will never find a better dentist office. They have a few locations but I visit the one in Kennesaw. Great and knowledgeable staff all around.
Rebecca W.
I went to the Woodstock office and everyone was very polite, nice and had an excellent hygienist. Dr. Vaughn was very professional and honest and told me that my fillings could last another 7 years. My husband also goes to her.
Maria Z.